Belize Culture
& Cuisine Tours
Beaches and Dreams is located in Hopkins Village, the most traditional Garifuna Village in Belize, as well as being the closest beach to the major Maya ruins. Explore both cultures, as well as local chocolate and spice farms, right from the resort.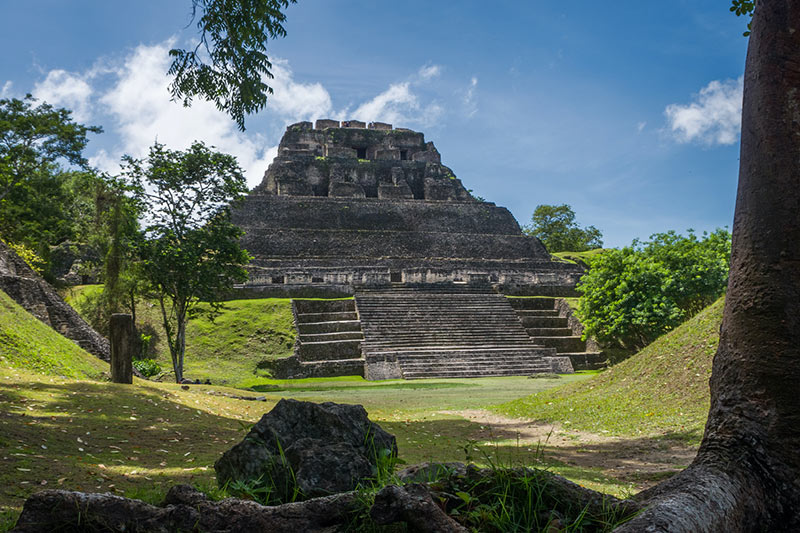 We'll drive you through the Mayan Mountains along the scenic Hummingbird highway to Belize' s western Border town of San Ignacio, where the ancient Maya ruins of Xunantunich ("Maiden of the Rock" pronounced: "Shoe-nan-too-nitch") are accessed by a short crossing on the Mopan River on a hand-cranked chain ferry. Once there, you'll discover several massive temples, on top of which you will have a chance to take in the stunning 360 degree views of the surrounding mountains and valleys.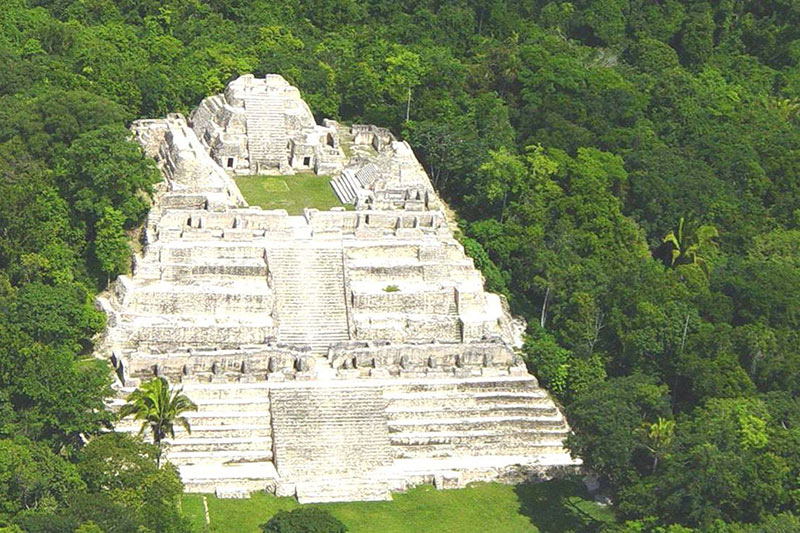 Only 20 miles south of Xunantunich, Caracol takes an additional 2.5 hours to reach! You'll be guided by military escort deep into the jungle to explore Belize's largest Maya ruin. Covering nearly 80 square miles, at its peak, the city supported twice as many people as modern-day Belize City. Only re-discovered in 1937, Caracol boasts 85% more structures per square mile than even Tikal and is still undergoing massive excavation efforts. Caracol is a full-day excursion, but it offers a rare chance to experience a truly lost city.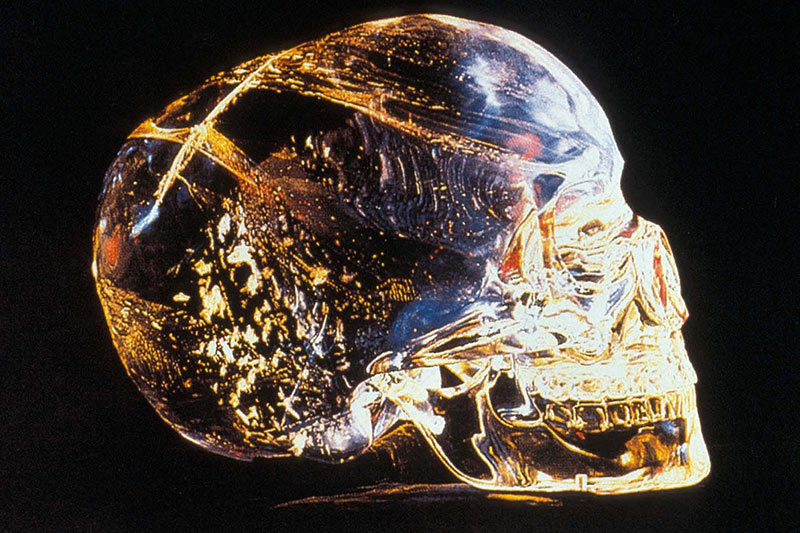 The ruins of Lubaantun and Nim Li Punit don't have the scale of Xunantunich or Caracol, but they give visitors the opportunity to explore the south of Belize, where you can explore what is technically Belize's only rainforest. Lubaantun was thrust into the spotlight in the 1940s when Anna Mitchell-Hedges, daughter of famed explorer F.A. Mitchell-Hedges claimed she found the famed "crystal skull" at the site as a child. The highest point of Nim Li Punit offers an incredible view of the coastal plains and even the Caribbean on a clear day.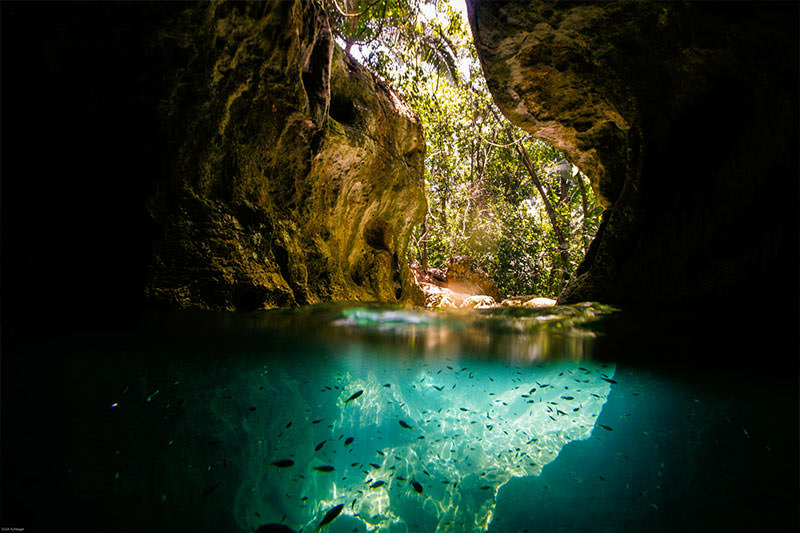 Actun Tunichil Muknal, commonly known by its shorter name, ATM, is the crown jewel of all of Belize's archaeological treasures, but don't expect to see it without some effort! We'll drive you along the scenic Hummingbird Highway to the Tapir Mountain reserve where you will hike 45 minutes across rivers and through gorgeous green jungle to the mouth of the ATM cave where you'll have to swim into the narrow entrance. Once inside, you'll explore the mile-long cave that National Geographic has named the most sacred cave on earth. This is a once-in-a-lifetime opportunity to explore an active archaeological site, and to see an ancient ceremonial cave as it existed nearly 1,500 years ago. Guests of any age are welcome, but children should be about 48 inches tall and all guests should be up for a physical adventure.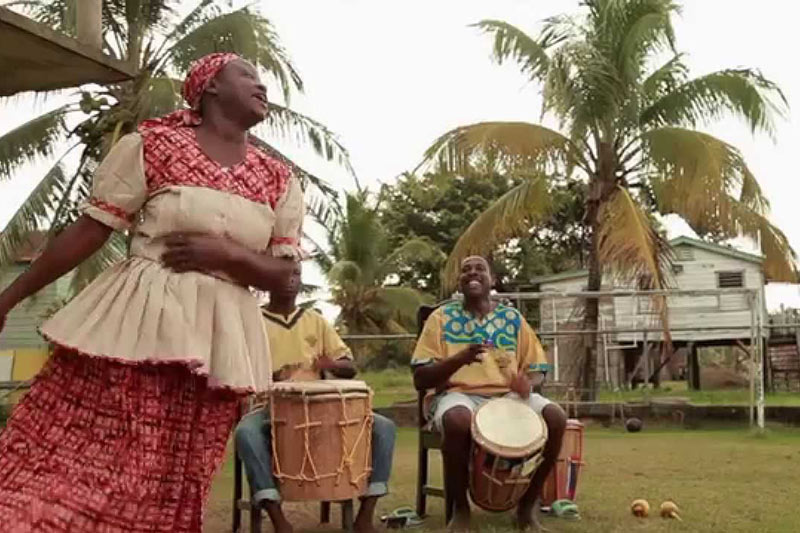 The history of the Garifuna dates back to 1675 following the wreck of a Brittish slave ship off of the coast of the tiny island of Baquia. The British exiled the Garifuna to the New World in the early 19th century, and Hopkins is one of the few remaining Garifuna villages. During the immersion, you'll dress in native garb as you learn to prepare the ceremonial dish of Hudut the traditional way–and by traditional, we mean you'll start by climbing a coconut tree! At the end you'll enjoy your feast while you participate in a traditional drumming circle.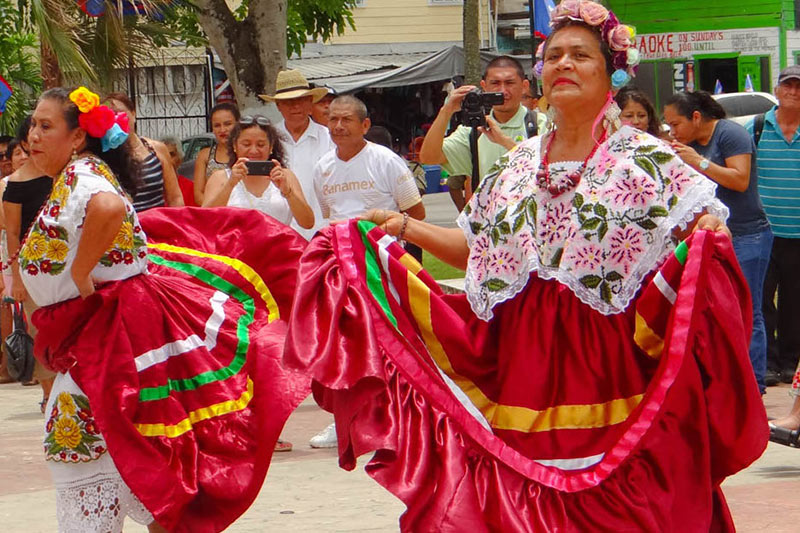 You'll take a 90 minute drive down the Southern Highway deep into the Toledo district, to Big Falls, where you'll participate in traditional Maya life for the day. You'll learn to harvest, process, and, grind Cocoa using traditional techniques. You'll learn the ancient Maya art of basket weaving. The Maya will take you into the jungle to explore the local herbs and how they're still used for medicinal purposes. Finally, you'll learn how to prepare a traditional Maya meal, and best of all, you'll be able to eat it at the end!
BELIZE CULINARY ADVENTURE TOURS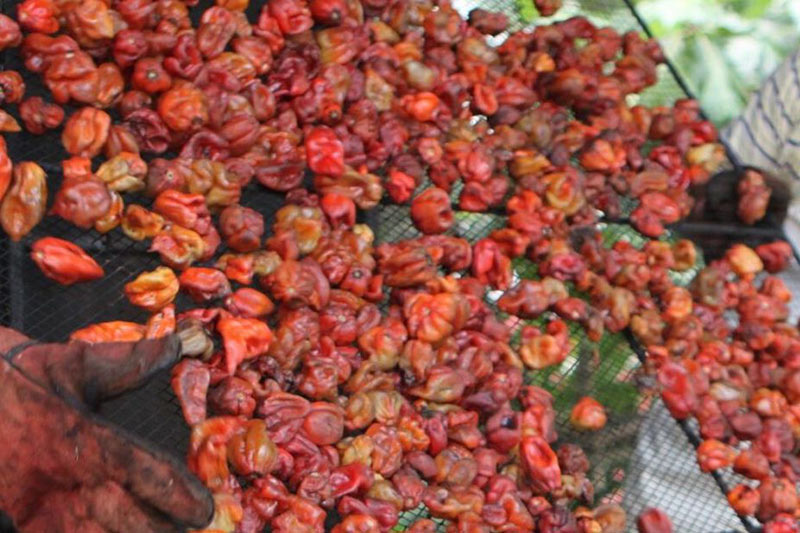 You'll travel 19 miles to the famous Marie Sharp's production facility. There you'll have to put your cameras away as you get to see the inner workings of Belize's most famous export. You'll see how raw habanero, carrot, and other ingredients are transformed into the legendary hot sauce, as well as jams, sweet and sour sauce, and the squash concentrates that make up many of the tropical drinks here in Belize.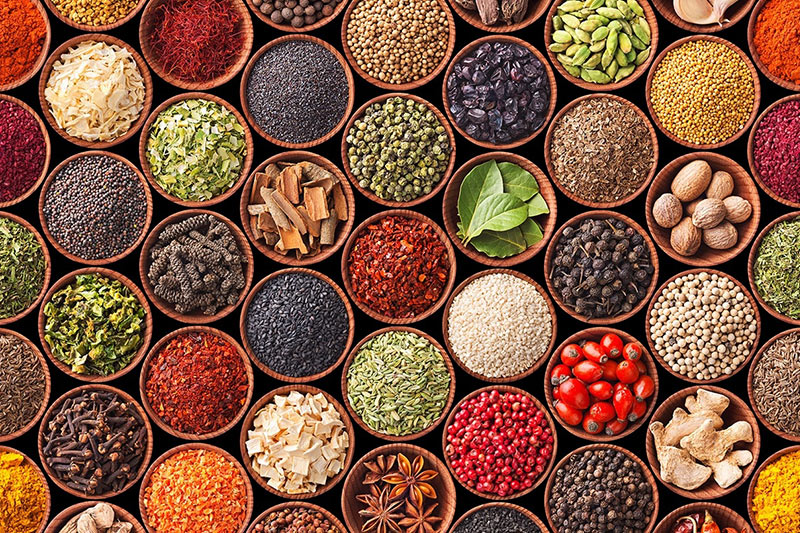 We'll take you on a 1.5 hour drive down the Southern highway past quaint villages that dot the southern rain forests to a working Spice Farm in Golden Stream. You will see and taste different spices on the trees and bushes where they grow and see how roasting and curing can change the flavor. After experiencing what goes into creating what you've only experienced in jars, you'll never look at your spice rack the same way again!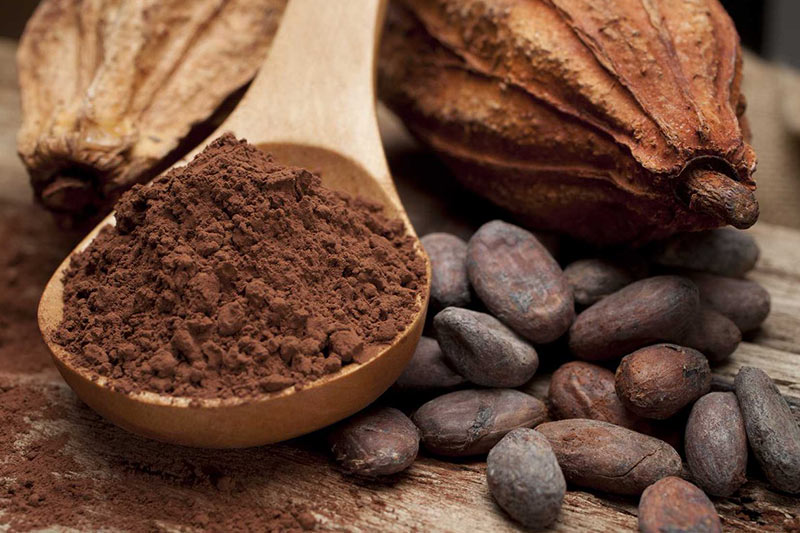 You'll travel 12 miles to Maya Center village, a small, traditional Maya community of 200 villagers, where you'll explore the traditional ways of farming cocoa. You'll learn the entire manufacturing process from fermentation, to roasting, to grinding your own cocoa by hand. You'll get to taste cocoa butter, wine, nibs, cookies and tea, all made from cocoa made on site.

My extended family of 12 took a full day fishing and snorkeling tour with Steven, Jeromy and Jeremiah. Tough to hand such a large... read moreMy extended family of 12 took a full day fishing and snorkeling tour with Steven, Jeromy and Jeremiah. Tough to hand such a large group that ranged from kids to retirees but this group handled beautifully providing education, excitement and humor. I think everyone agreed this excursion exceed everyone's expectations. We started the morning with a overview of the keys by boat, then our guides showed us how we kick off fishing by throwing nets for our bait. We then spent some time trolling for big fish letting a couple get away but finally reeling in a barracuda. With limited trolling poles and so many wanting to fish we switched tactics fishing along edge of reef. Everyone that wanted to catch a fish did and at a few points we had 3 or 4 fish on lines at one time. In only a couple hours we caught more than 20 keepers (mostly red and yellow snapper) and several throwbacks. Our guides were so helpful in teaching the young one's and helping everyone with such enthusiasm. After fishing we stopped at a laid back island for a chicken lunch then headed our for group snorkeling where Steven did a great job keeping tabs on everyone and pointing out different highlights. We headed back late afternoon where they cleaned our fish for us and sent us back with enough fish for a great evening dinner on the grill. I highly recommend this... My extended family of 12 took a full day fishing and snorkeling tour with Steven, Jeromy and Jeremiah. Tough to hand such a large group that ranged from kids to retirees but this group handled beautifully providing education, excitement and humor. I think everyone agreed this excursion exceed everyone's expectations. We started the morning with a overview of the keys by boat, then our guides showed us how we kick off fishing by throwing nets for our bait. We then spent some time trolling for big fish letting a couple get away but finally reeling in a barracuda. With limited trolling poles and so many wanting to fish we switched tactics fishing along edge of reef. Everyone that wanted to catch a fish did and at a few points we had 3 or 4 fish on lines at one time. In only a couple hours we caught more than 20 keepers (mostly red and yellow snapper) and several throwbacks. Our guides were so helpful in teaching the young one's and helping everyone with such enthusiasm. After fishing we stopped at a laid back island for a chicken lunch then headed our for group snorkeling where Steven did a great job keeping tabs on everyone and pointing out different highlights. We headed back late afternoon where they cleaned our fish for us and sent us back with enough fish for a great evening dinner on the grill. I highly recommend this excursion and this crew! More - Michelle