Belize Jungle
Adventure Tours
Beaches and Dreams sits on the closest mainland beach to the Sittee River, Cockscomb Jaguar Preserve and Mayflower Bocawina National Park. Enjoy river fishing, tubing, ziplining, waterfall rappelling, bird watching, horseback, and bioluminescent tours, all within 20 miles of the resort.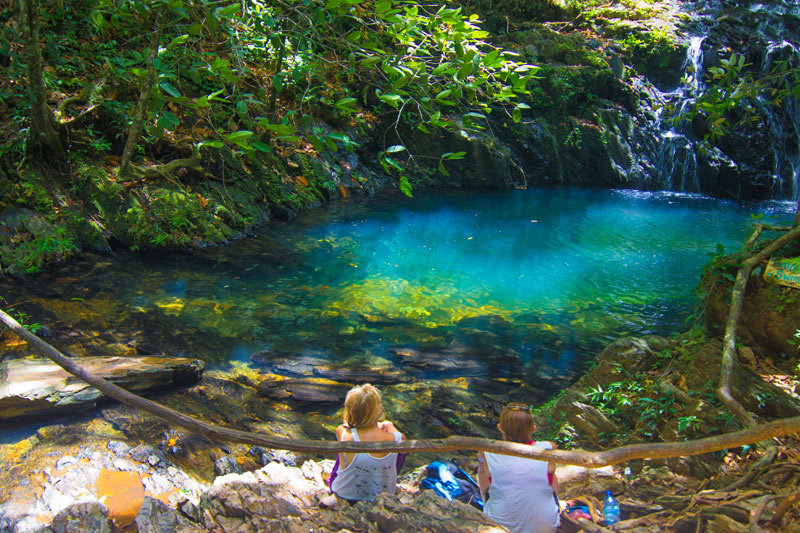 Go it alone or with one of our guides who will take you to the best spots to see birds, waterfalls, and howler monkeys.
Explore the jungle from the canopy on Belize's longest zip line, boasting 8 platform high above the rain forest floor for over 2.5 miles of adrenaline-filled zip lining.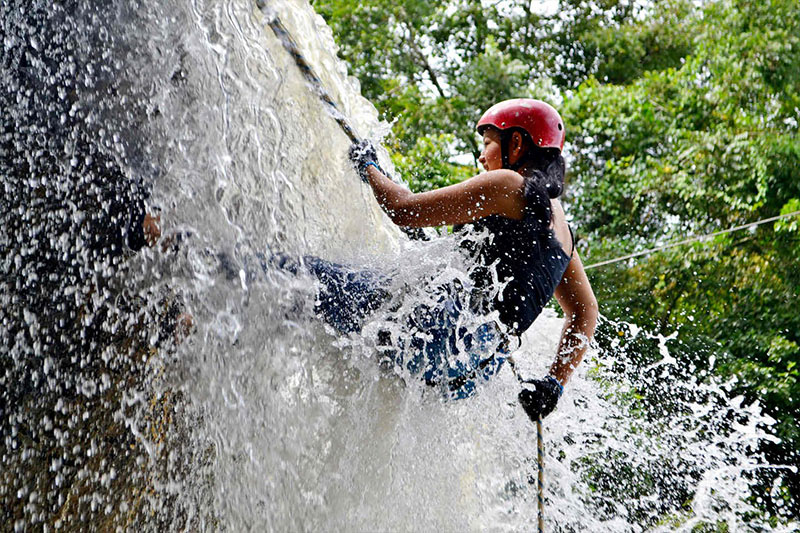 Take a take a nature-filled hike to the top of the 1000 ft Antelope falls where you will be given instruction on the waterfall rappelling techniques by expert guides. Feel the rush as you drop over the side of the falls, descending  250ft in two rappels. Beginners or experts are welcome on this trip.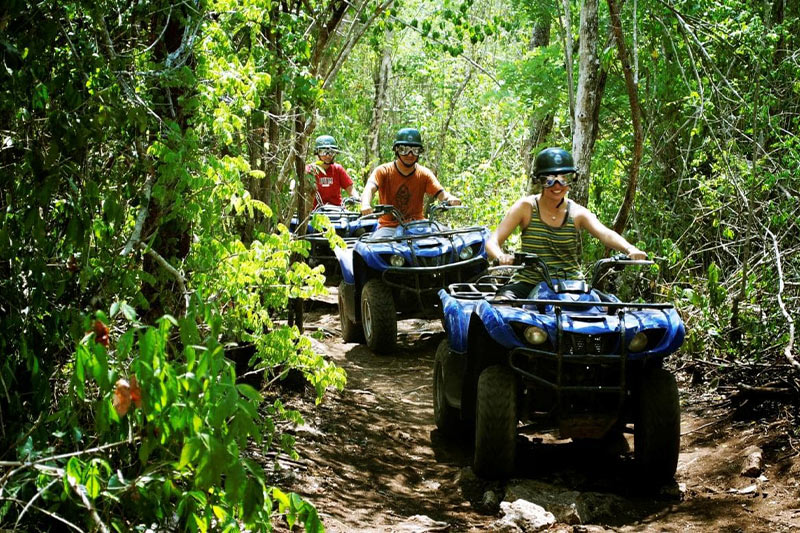 ATV Adventure Get ready to get sloppy! We'll take you out to Maya King, where we'll get you geared up for the ride of your life. We'll take you on a guided tour through fields and jungle as you get a view deep inside the Belizean wilds on your own ATV. Great for families and best yet–this trip is even better on a rainy day!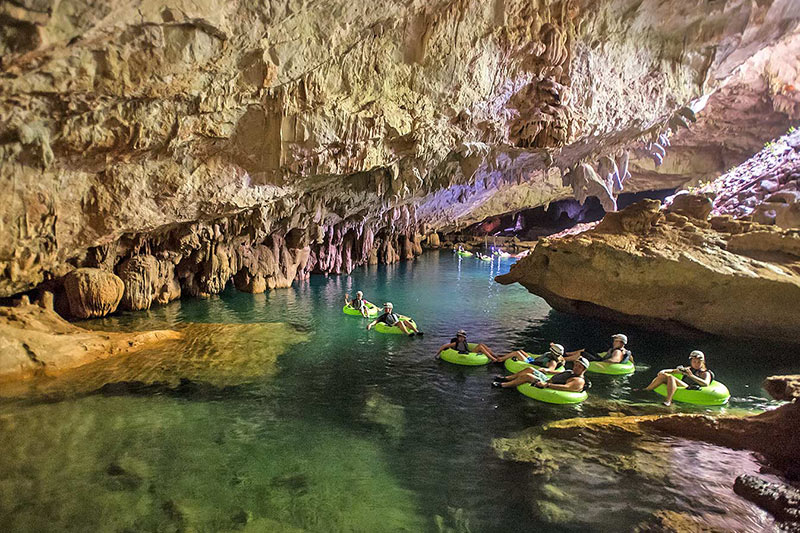 Grab your inner-tube and start your cave-tubing adventure with a 45-minute hike across the clear blue Caves Branch River. Once you reach the cave mouth, you will float through a series of caves which periodically open up to the sunshine & jungle. Learn where the Maya worshiped, sacrificed and procured their sacred water.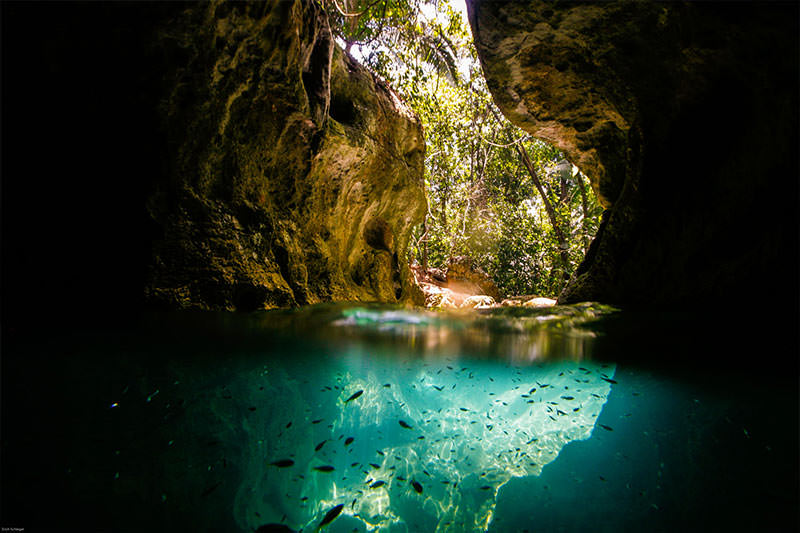 Actun Tunichil Muknal, commonly known by its shorter name, ATM, is the crown jewel of all of Belize's archaeological treasures, but don't expect to see it without some effort! We'll drive you along the scenic Hummingbird Highway to the Tapir Mountain reserve where you will hike 45 minutes across rivers and through gorgeous green jungle to the mouth of the ATM cave where you'll have to swim into the narrow entrance. Once inside, you'll explore the mile-long cave that National Geographic has named the most sacred cave on earth. This is a once-in-a-lifetime opportunity to explore an active archaeological site, and to see an ancient ceremonial cave as it existed nearly 1,500 years ago. Guests of any age are welcome, but children should be about 48 inches tall and all guests should be up for a physical adventure.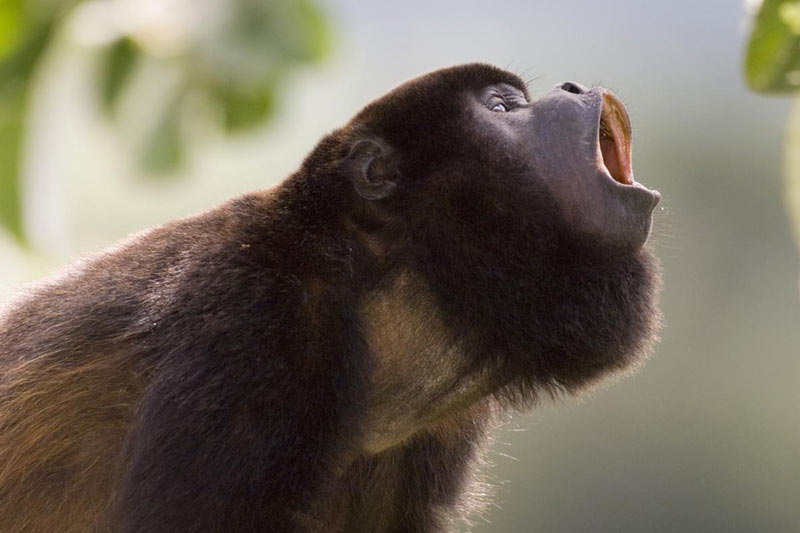 We'll take you an hour south to the Village of Placencia where a boat will pick you up for a thrilling ride through the mangroves to the mouth of the Monkey River. As you venture up the river, you will see crocodiles, iguanas and turtles sunning, toucans, parrots, and all other manner of birds, after which, you'll take a remote jungle trail for a short hike to see the highlight of the trip, a troop of Black Faced Howler Monkeys in their natural habitat. After your guide's family treats you to a local lunch in remote Monkey River Village, you'll search for manatee as you boat back to Placencia where you can explore the village and grab an ice cream.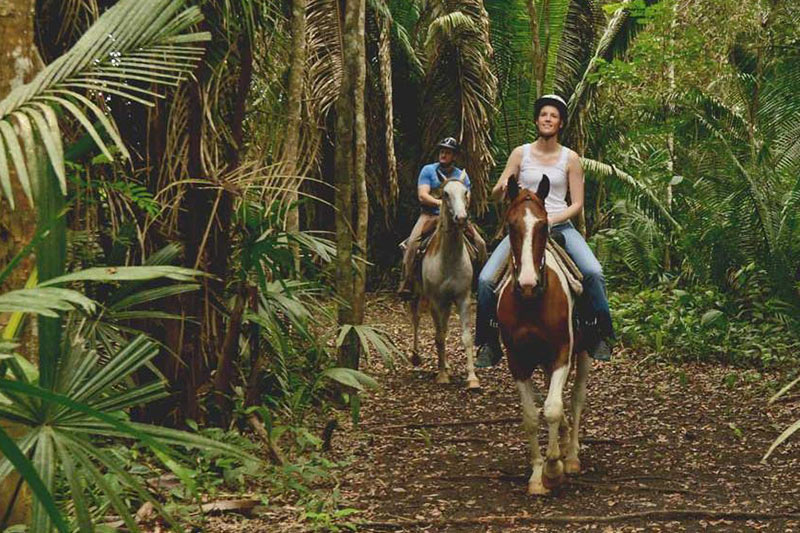 Skilled wranglers will guide you through a jungle trail along the upper Sittee River along world famous Cockscomb Basin Jaguar Preserve. Winding trails and grassy plains are the backdrop for this magnificent way to tour the Rainforest. You'll be taken up to a large plateau for a panoramic view of the coast, as well as to the Sittee river for a quick swim before heading back to the ranch.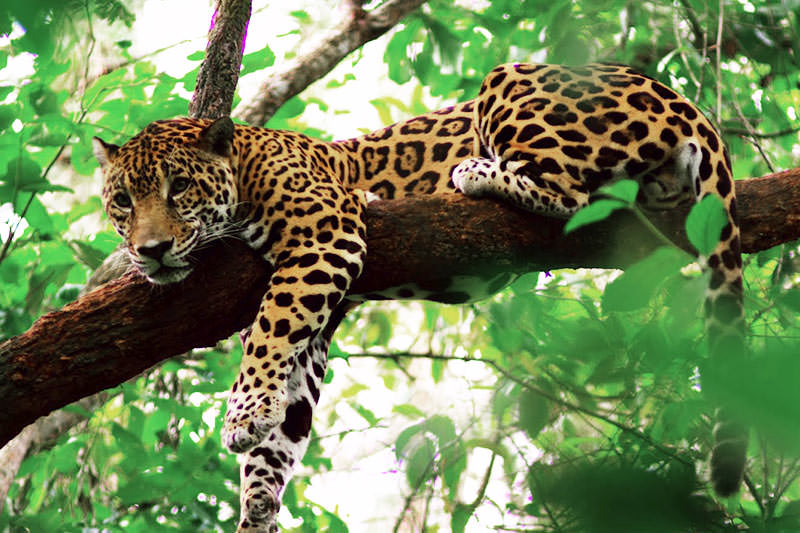 We'll take you approximately 18 miles into Cockscomb Wildlife Sanctuary, a preserve of over 120 acres that is home to over 60 jaguars. Originally a traditional Maya logging and hunting grounds, we'll start your hike at sunset, armed only with headlamps and your guide, who will take you through winding paths as you experience the jungle come alive with nocturnal creatures including possum, kinkajous, owls, snakes, deer, tapir and if you're lucky, the elusive Jaguar!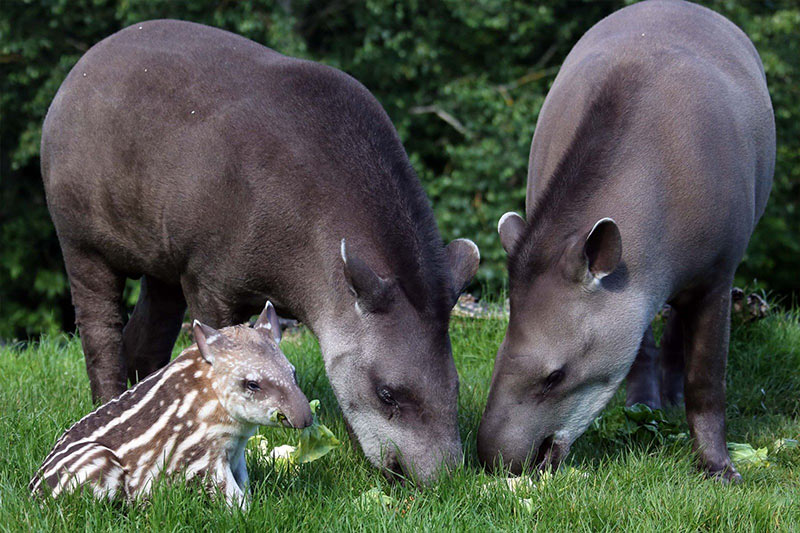 We'll drive you 2 hours to the Belize Zoo, where you can get up close and personal with over 175 animals representing over 45 native species. Unlike most zoos, the Belize Zoo is an animal sanctuary, with all the animals having been orphaned, rescued, or born at the zoo.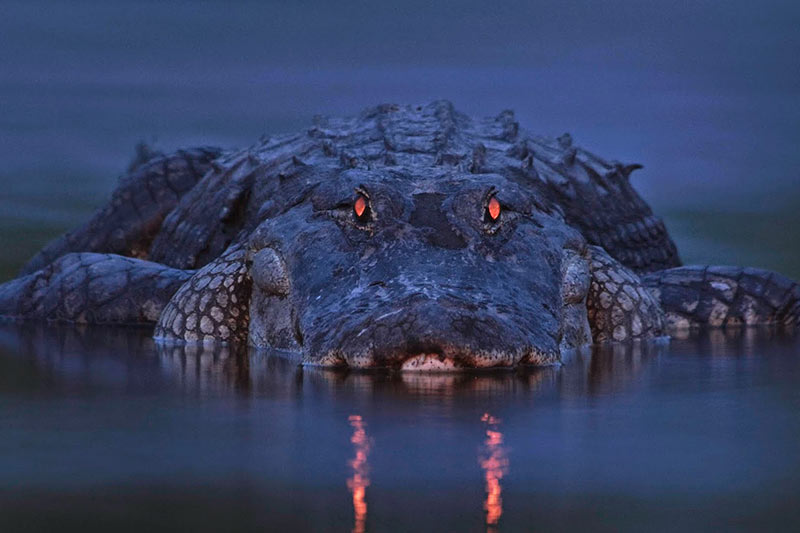 NIGHT BIOLUMINESCENT AND CROCODILE BOAT
You'll take a leisurely boat cruise up the Sittee river at dusk to spot crocodiles and other night life, after which we'll bring you downriver and cut through a tunnel of mangroves to the mysterious Anderson Lagoon where you will witness the Bioluminescent glow of the water that the locals call "Burn Watah". Rains can dilute the salinity and bioluminescence, making this a seasonal trip.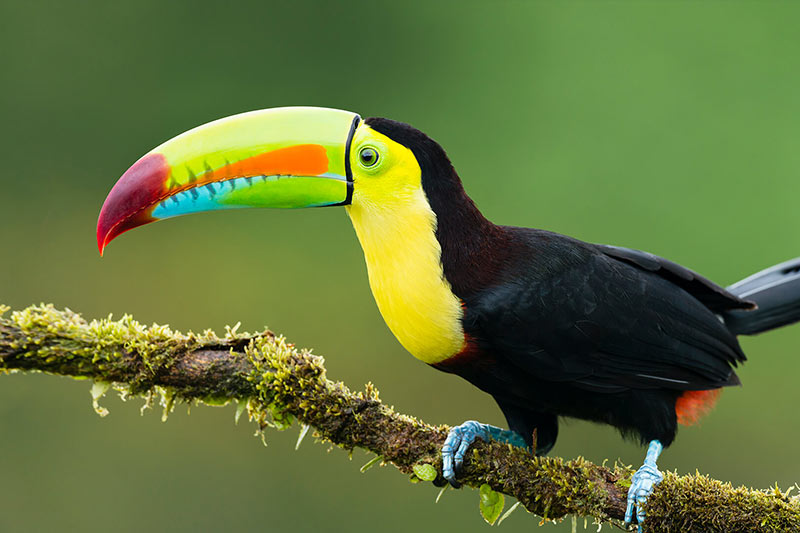 Our expert birding guides will take you up the coastal area, up the Sittee River area and then back along the wetlands of the Hopkins Savannah to experience many micro ecosystems and their feathered inhabitants. From the smallest of hummingbirds to the largest jabiru, you will be able find over 40 species from the coastal great Blue Heron, pygmy kingfishers, Arakari—And of course, our Toucans!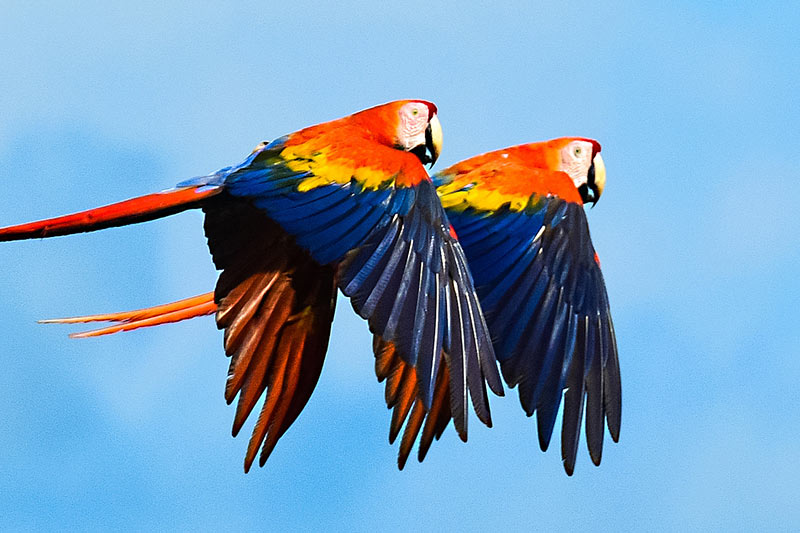 We'll take you about an hour south to Red Bank where the largest concentration of the most recognizable bird in the world congregate. You'll be witness to over 200 breeding pairs of Scarlet Macaws in the wild as they take advantage of the seasonal fruit feast from January-March.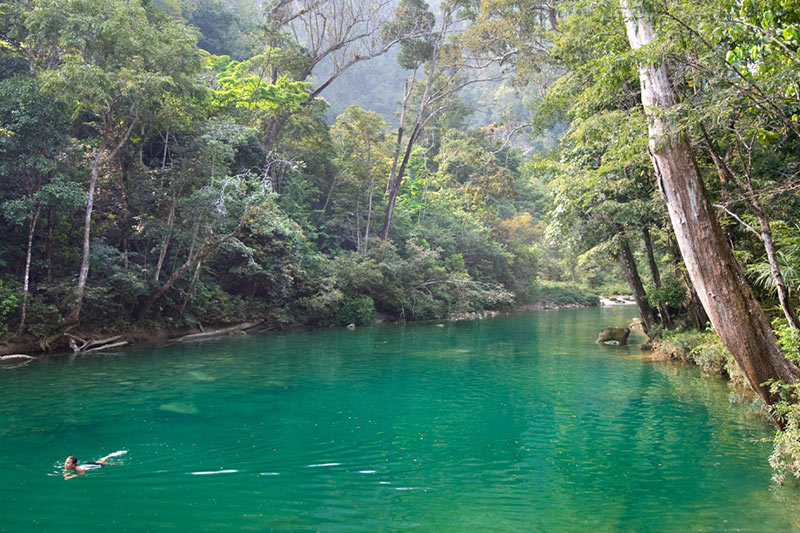 We'll drive you about 8 miles up river to the Red Bridge, where you'll start in a small creek leading to the Sittee River. You'll spend over 2 hours traveling down the Sittee River through dense jungle where you'll experience some of the best birding and wildlife Belize has to offer as your guide explains the local flora and fauna. At the end of the trip, you'll end up at the Curve bar in the Sittee River marina, where you can enjoy a victory drink as we load up to bring you back to the resort.

We loved our stay at Beaches and Dreams. We brought 4 kids with us 12-18 years old. We chose to stay in 2 rooms for... read moreWe loved our stay at Beaches and Dreams. We brought 4 kids with us 12-18 years old. We chose to stay in 2 rooms for everyone to have space and they were perfect. We had plenty of food and drinks on their all-inclusive plan. But we were most impressed with the quality of the food and the ability to accommodate our dairy and gluten allergies with ease and without any issues. It is a relief to have people act like it is no big deal and then to do excellent food as well.

We used paddle board and kayaks and bikes at no extra charge. We rented a golf cart to explore a little farther around town. The pool was nice and clean all the time.

Our favorite parts were the tours that we added to our package. We didn't get to see the bioluminescence as planned due to rain but they even rescheduled us on new tours that very same day to replace it. Every tour we took was great and would be impossible to pick a favorite. The whole staff at the resort was kind and attentive and always helpful. More - melody_nell6