Belize Caribbean
Adventures Tours
Beaches and Dreams sits on the mainland beach closest to the 2nd largest and healthiest barrier reef in the world, where you can snorkel, dive, sail or fish the turquoise, 80+ degree waters year-round.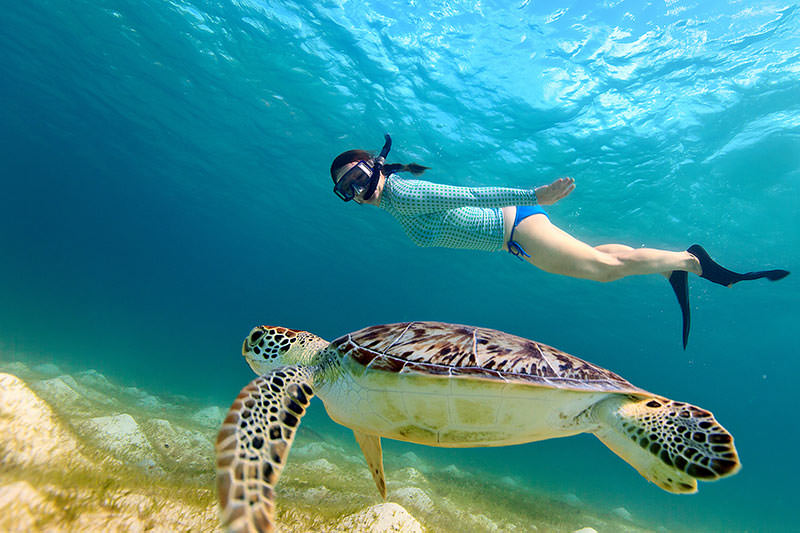 The Southern Barrier Reef and South Water Caye Marine Reserve are hailed as one of the premier snorkeling destinations in the world. Rare living coral and a plethora of fish abound. A frequent comment is "I felt like I was swimming in an Aquarium." Our experienced and passionate guides will show you the diverse and fragile components that make up the second largest and healthiest Barrier reef in the world, as well as stop at one of the local Cayes for a little beach time.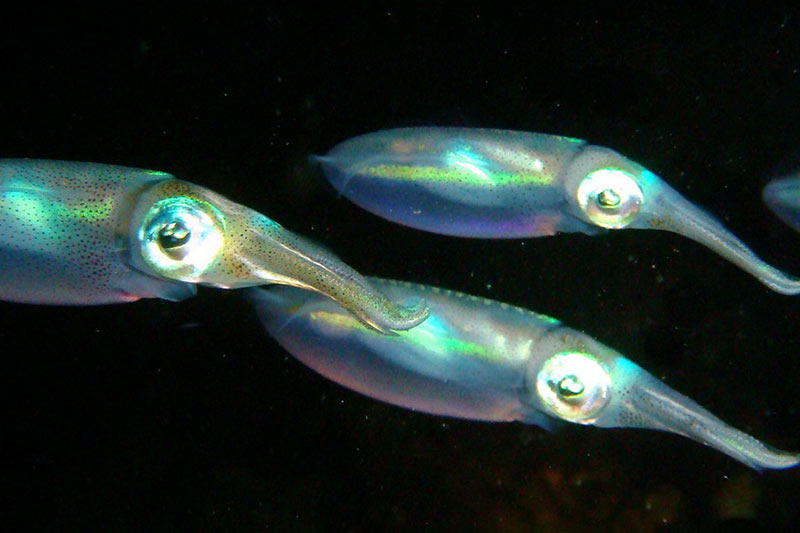 Get ready for a thrilling nighttime adventure. We'll take you 40 minutes out by boat to a small private caye, where you'll gear up with snorkel, fins and dive lights to explore the nocturnal reef. What you thought was wildly alive at day, truly comes alive at night as the abundant species of fish venture forth in the protection of dark to feed. Whereas in the day, you chase the fish, at night, the fish will chase you! You'll return to our dock by 9pm, just in time for a late dinner at the Barracuda to end your day.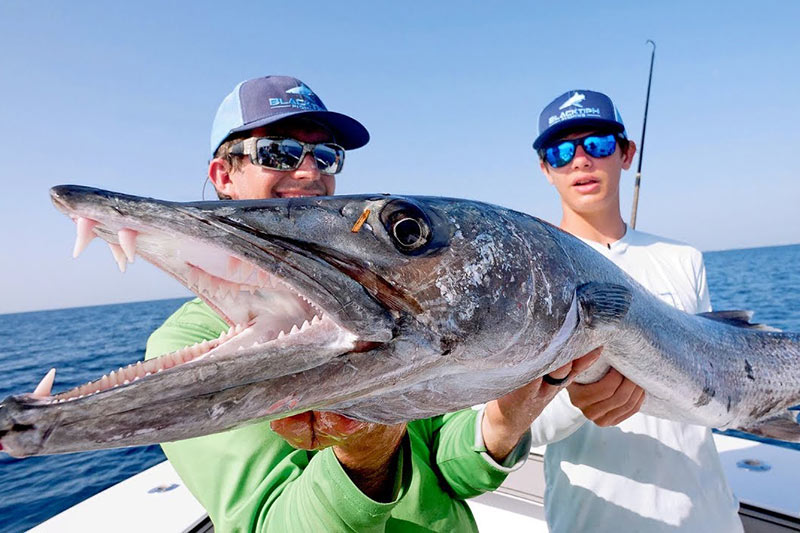 Let our expert local fishing guides take you to the barrier reef where they will cast their nets along the mangroves to catch sardines for use as bait and then bring you to anchor along the coral heads where you can use traditional hand lines to drop fish for snapper, grouper, and a plethora of other reef dwelling denizens. To finish the day off, we'll throw out some trolling rods and hope to snag a big Barracuda or King Mackerel in the great channel on the way home!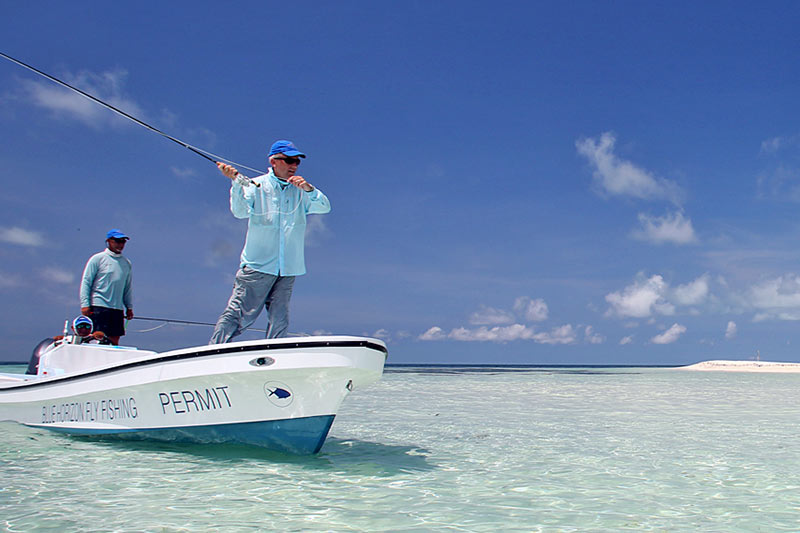 If you are a fly fishing enthusiast, you are at the right place. We're perfectly situated between the flats, river, and lagoon to try for the Belizean Grand Slam: Tarpon, Snook, Permit and Bonefish. We provide expert fly fishing guides who can take you to the best local spots and can also arrange fly fishing classes.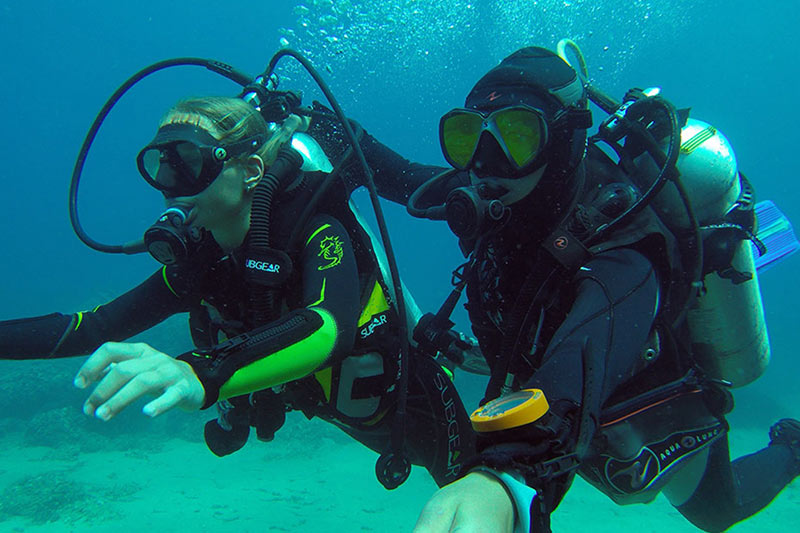 While not an actual scuba certification, with the Discover Scuba diving experience you'll learn how to use scuba equipment in shallow water and get a quick and easy introduction to some basic skills. The course takes about 2 hours in the shallows with a certified padi professional; after which, you and your instructor will go diving in the ocean at south water caye marine reserve.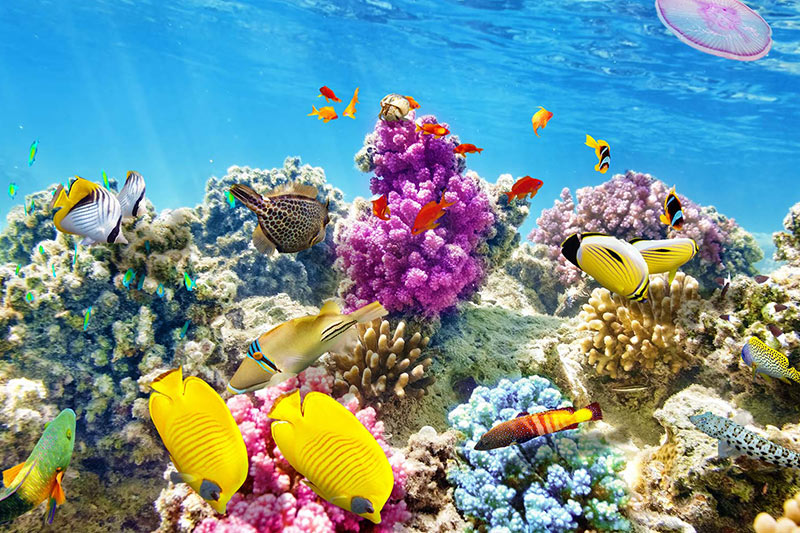 BELIZE BARRIER REEF DIVING
Just 30 minutes from shore, these sites are 35-60 ft and offer mild drift dives along multicolored walls and ridges teaming with eels, lobsters, groupers, rays and even sharks. All our dives are drift dives and led by certified dive masters. We do multi- level dives for about 45 minutes. For divers, this is a two-tank day, and includes lunch, drinks, park fees and taxes.
We stayed here this summer with our extended family and rented 6 of the 11 rooms (all four of the cabanas, the treehouse, and one... read moreWe stayed here this summer with our extended family and rented 6 of the 11 rooms (all four of the cabanas, the treehouse, and one of the hotel rooms). There were 16 of us in all, with a lot of teenagers. The staff was amazing, including one experience that went so far above and beyond expectations that it was almost like a scene out of a movie. My wife lost her wedding and engagement rings on an expedition in Placencia (they fell out of her purse, where she had put them for safe keeping while putting on sunscreen), and we didn't realize it until hours later when we were back at the resort. We assumed all was lost, but Keith (who wasn't even on our expedition) asked about the next day and uncovered the rings, and he and Primrose negotiated their heroic return (we got them back 5 minutes before we had to board the plane in Belize City for the trip back home).

Even without that epic saga and their heroic feats, we loved this resort. The kitchen and bar staff were patient and kind with our large group, the guides were helpful and amazing, and the expeditions included stories we're still telling friends about. We cannot recommend this resort enough! - Kevin