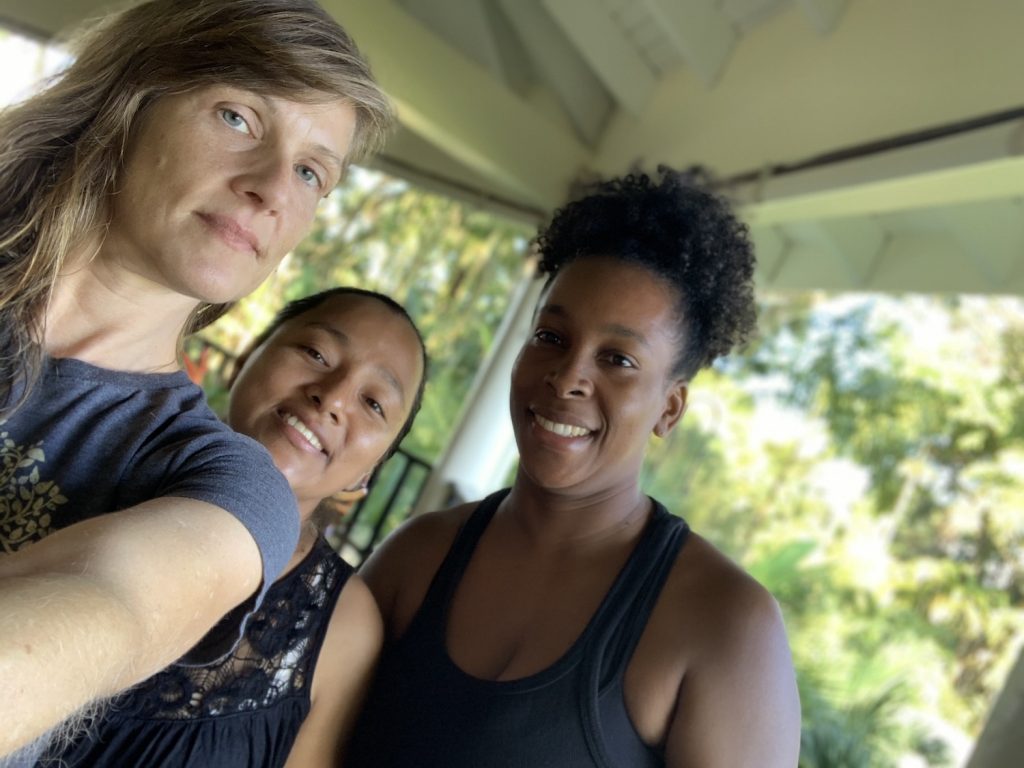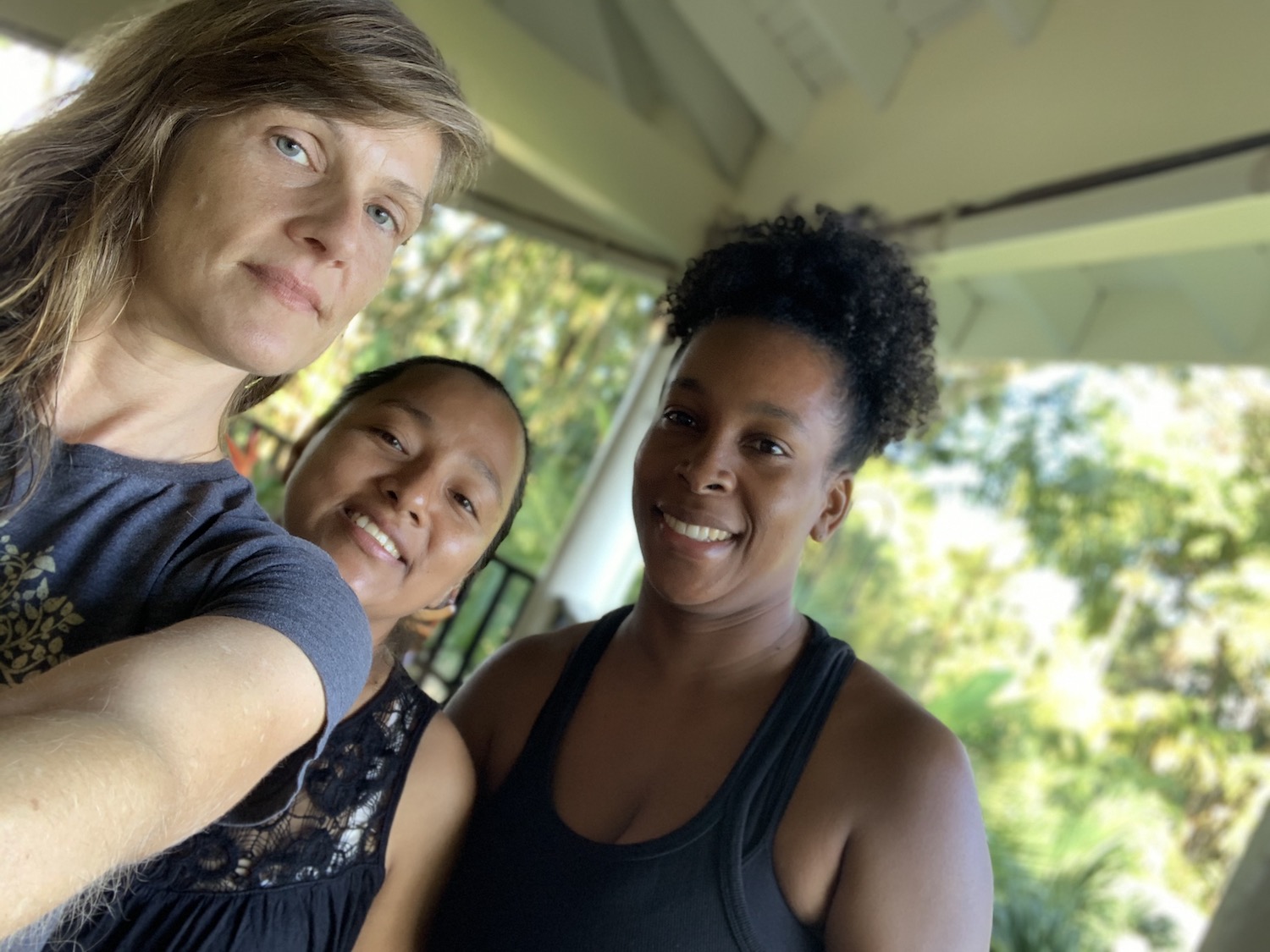 After living in Belize for almost 3 years, there are still many parts of the country I do not know well. One area I haven't visited very much is in the south of Belize, Punta Gorda (PG). PG is consider (even) more rural than the rest of Belize; there are a lot of farms in PG and many Maya villages that live in very traditional ways.
Last year, around this time, Josie and Francine and I took an overnight ladies trip to Flores Guatemala. Josie and Francine work in our office at Beaches and Dreams, so they are my every day co-workers and we have become good friends. This year, Francine suggested that we do another overnight, but this time to PG. She wanted to stay in a fancy hotel named Copal Tree Lodge for the night. Francine has worked in many different hotels and areas of hospitality in Belize. So she is always curious to check out the accommodations and facilities of other hotels.
On our way to Copal Tree, we visited Francine's husband's family farm. Francine's husband is Maya, and his family still does many things in the traditional Maya way. We visited with Francine's mother-in-law in her kitchen for a couple of hours. Her MIL was making tamales. Many, many tamales. I asked her how many people she was going to feed for lunch. She said 10 (her children, some grandkids and her husband). I loved looking around her kitchen and realizing she had almost nothing that came from a store. She makes everything herself from scratch. The tamales were made from corn that grew on their farm and filled with a vegetarian center (similar to hearts of palm). But on other days, they might be filled with a chicken from their yard. The one thing I saw on her shelves that was store bought was soy bean cooking oil. They also showed us the grinder they use to turn boiled corn into masa. Neighbors from the village would come by and pay to have their corn ground.
After the farm, we drove to The Chaos Oasis, the only Earthship in Belize. An Earthship is a building constructed completely from trash and recycled materials, and is meant to be self sustaining, for example by directing used grey water into the soil to be naturally filtered by plants.
This Earthship uses many recycled bottles which create a beautiful design as well as letting the light shine through in beautiful ways. When we arrived at the site, we immediately notice the sign that said "CLOSED". ugh! We had been planning to visit this place for several weeks and had driven an hour out of our way to see it.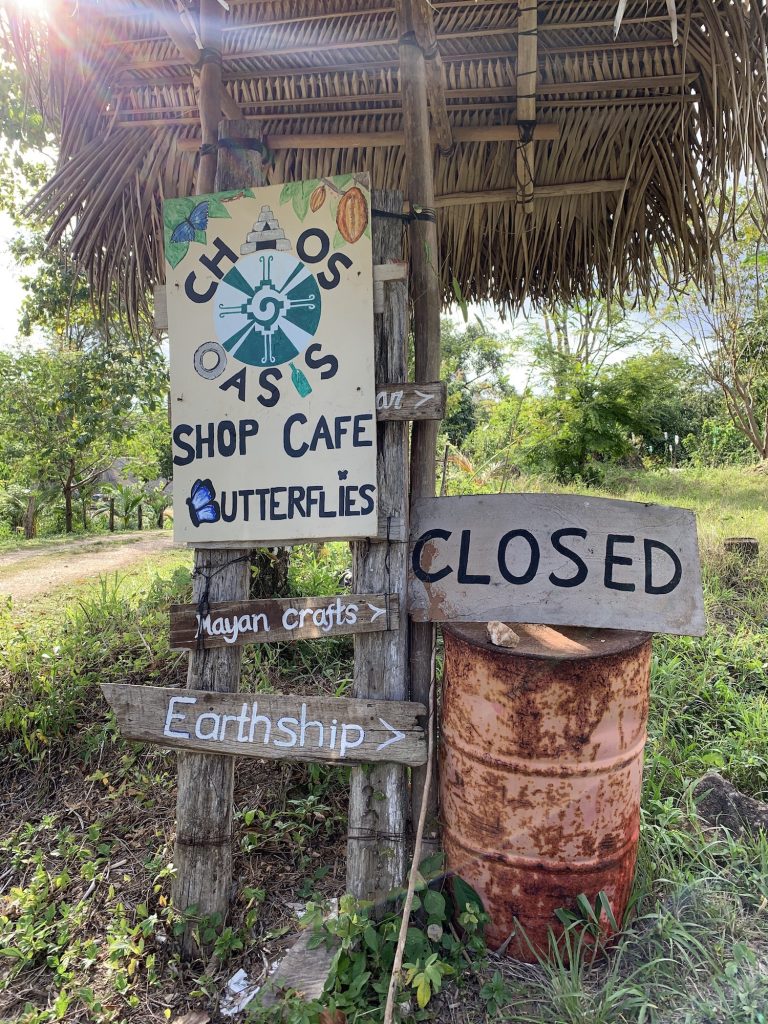 I know Belize is rubbing off on me, because my first thought was, "They are not going to turn us away if they know we drove all the way out here to see them". In my experience, Belize folks take the time to listen to people and are not quick to enforce rules just for the sake of the rule.
We drove into the site and I saw a few people seated at a table in the open air dining room. A man popped out to tell us they were closed. I got out of the car and asked if we couldn't just look around the exterior of the property. He assured me that they would normally allow it, but they have some pretty ferocious guard dogs that don't know us, so its too dangerous. After taking for just a bit longer, he learned that the three of us live in Hopkins, that we had driven here specifically to see their Earthship (not just stumbling upon it on our way to the Maya ruins) and that we had some mutual friends. He invited us in for coffee. Wonderful!
We then had such a nice visit with the owners of the Earthship (he's from England, she is from Spain and England). They had two friends visiting and they had all just finished lunch. We had coffee and homemade chocolate dessert together before she showed us the property.
They told us that they had moved to Belize to live a self sustaining lifestyle and had afterwards met the Earthship architect and decided to build using the Earthship model. They collected garbage from their neighboring communities and also solicited used bottles from nearby businesses. They have three children who were young when they started building and the kids helped too. Now the kids are off at school. The owner told us, she planted cacoa trees and makes her own chocolate. I saw a grapefruit tree and learned that they grow in clusters (so interesting to see!) She also has a butterfly house where she nurture butterflies (mostly owl butterflies). They were such great hosts, showing us the property and letting us learn about their lives. We will definitely return and I would love to tell our school about this place as a potential field trip.