One of the fun parts of learning how to run our new business is learning about the tours. The best way to learn about each tour is to go on it! That way we can tell our guests what to expect and help them choose the best tour to suit their interests. So far, I've done snorkeling and the Money River tour (boating, howler monkeys and Placencia day trip).
Ryan and I decided to take the kids to the Mayan Ruins at Xunantunich, coupled with a cave tubing tour. It was a full day of driving, touring, eating, touring and swimming. I was really excited too see the ruins. I hadn't seen anything like this since maybe the pyramids of Mexico when I was 7 years old. We took a two hour drive, passing through the capital of Belmopan heading towards the Cayo District. Belize is not a very wide country and we drove from the eastern coast to nearly the Guatemalan border. I haven't seen much of the country outside of our little town and neighboring towns, so this was a good chance to see the countryside. There were many many little towns between us and the ruins and they all had a different personality and different cultural makeup.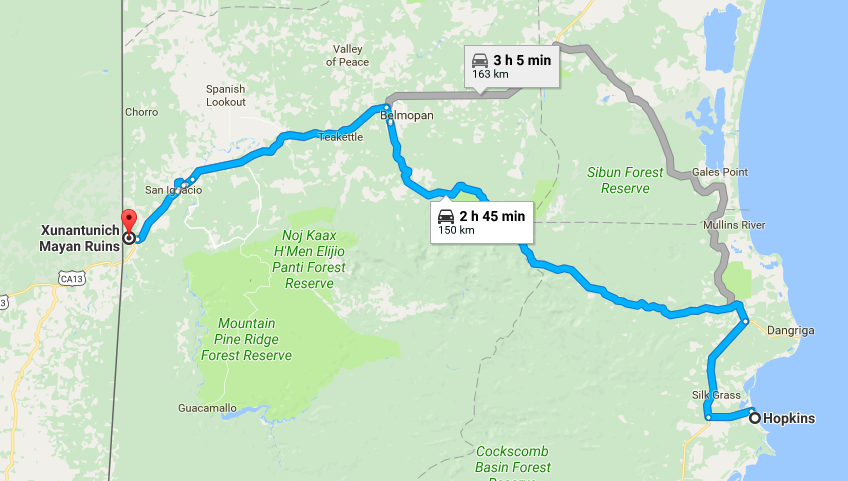 The pictures speak for themselves on this one. The ruins were a handful of administrative and royal buildings. We were able to climb to the top of them and get great views of the jungle and into nearby Guatemala.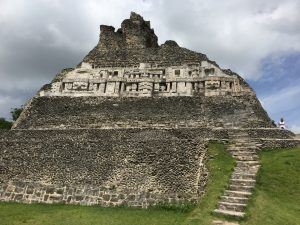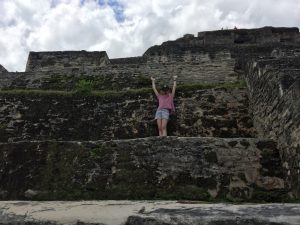 Below we've got our tour guide "Junior" in orange. His dad did tours for Xunantunich and taught him. He is also teaching his son to do it. Our driver "Oz" is in blue. He has lived in Hopkins all his life and is one of the smartest people I've ever met. He will discuss any topic with you and answer many many question about his country or the tour you are on. I'm always happy to hang out with Oz.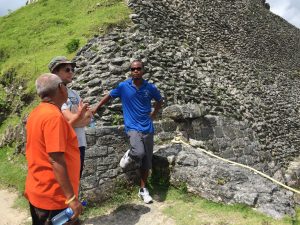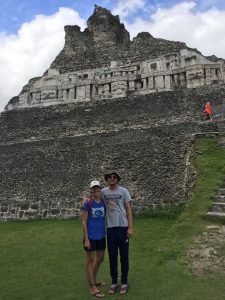 Sweaty and tired photo with the kiddos. We were extremely hot from the heat and all the climbing. Also we saw a cool yet, kind of scary looking caterpillar on top of the ruin. Bright bright orange, cannot mean "touch me!"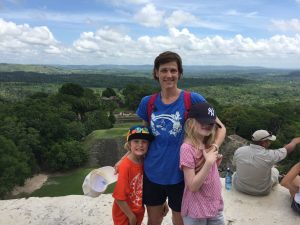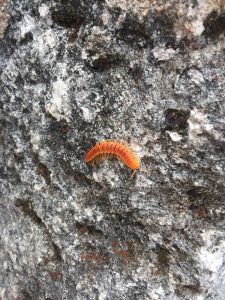 Climbing down the narrow stairs and resting, side by side. Since school has not started yet, they do not know many kids here and they are each other's daily play mates.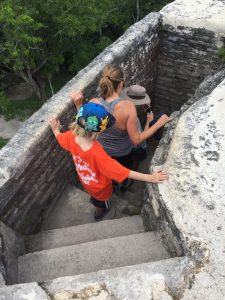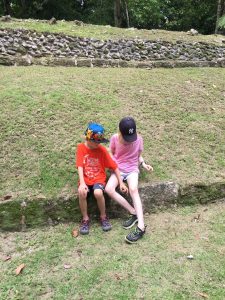 Our guide found some termites on a tree and told us to try them: "they taste like mint". Rex ALMOST ate one. But he could not bring himself to put it in his mouth. I tried it. It was actually pretty tasty and definitely minty — like an earthy minty.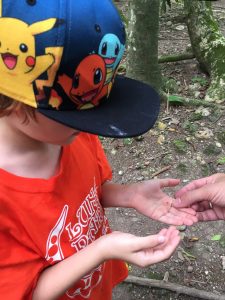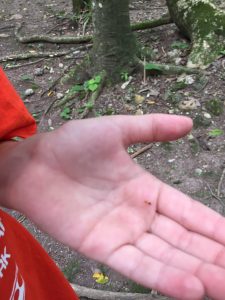 Pensive and tired at the end of our visit.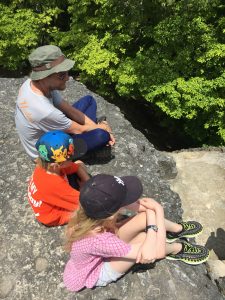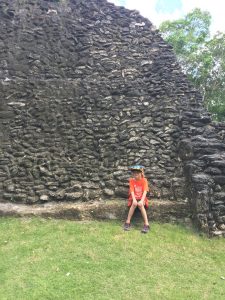 Lunch at a restaurant before heading to cave tubing. Fay caught in a smile and then her regular "for the camera" grouch face.