When we got back from cave tubing, we were able to move into our new home for the first time. We stayed in a Beaches and Dreams hotel room for the first week. We were planning on moving to an apartment two doors down for the remaining 3 weeks of our month long transition. BUT Byron and Ratka (current managers of B&D) offered to move out of the owner's apartment early so that we would not have to move twice. This was SO nice as we had been living out of suitcases for over 2 months and it would feel SO good to get settled.
Tony and Angela, the former owners, left a lot of furniture in the apartment, which Byron and Ratka had been using and now left for us. We are happily keeping the two beds and a beautiful kitchen table and chairs along with a few other pieces. We only brought 3 furniture pieces from NYC that we really love: a tall bookshelf, standing mirror, TV cabinet and bar. (The bar has now been turned into bathroom storage).
I also brought a bunch of quilts I made from home, which instantly made this new place feel familiar. Makes me happy to see the kids rooms with personal touches in these early weeks here.
I'm writing this after our things have arrived, so these photos show the apartment with all of our things in and a couple boxes yet to be unpacked.
The porch is one of my favorite parts. It is wide enough to fit a couch sideways, should we ever get porch furniture (not a financial priority right now!)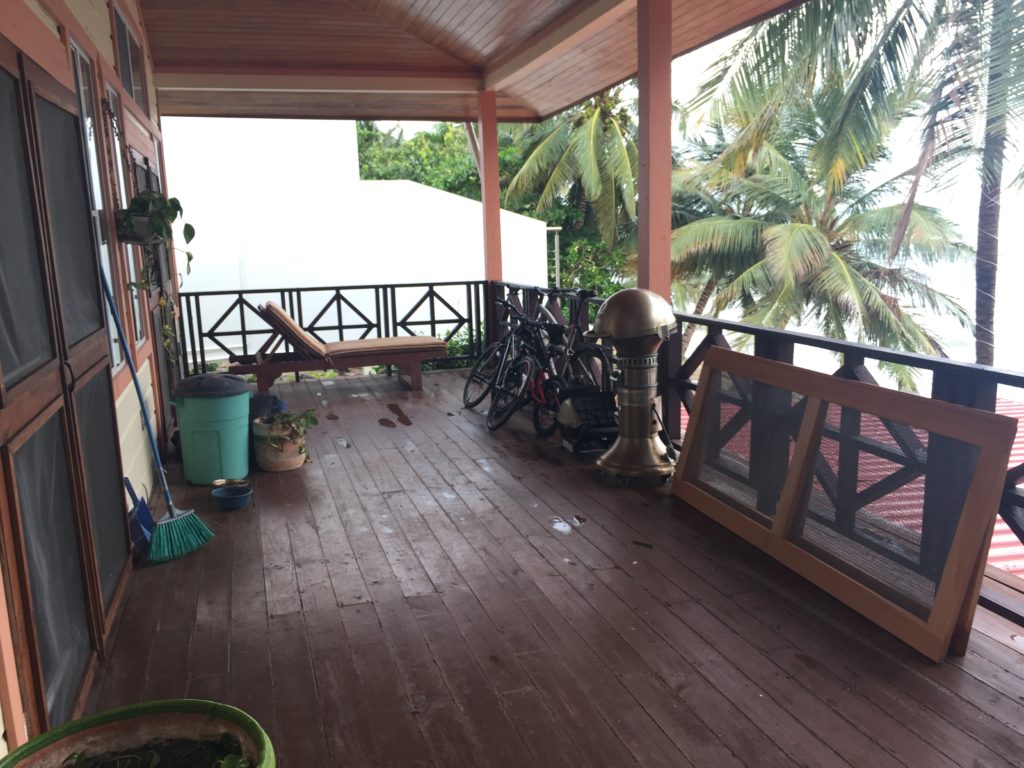 The view from the porch. The screen doors are to be put on the kids bedrooms which currently have glass doors but no screens.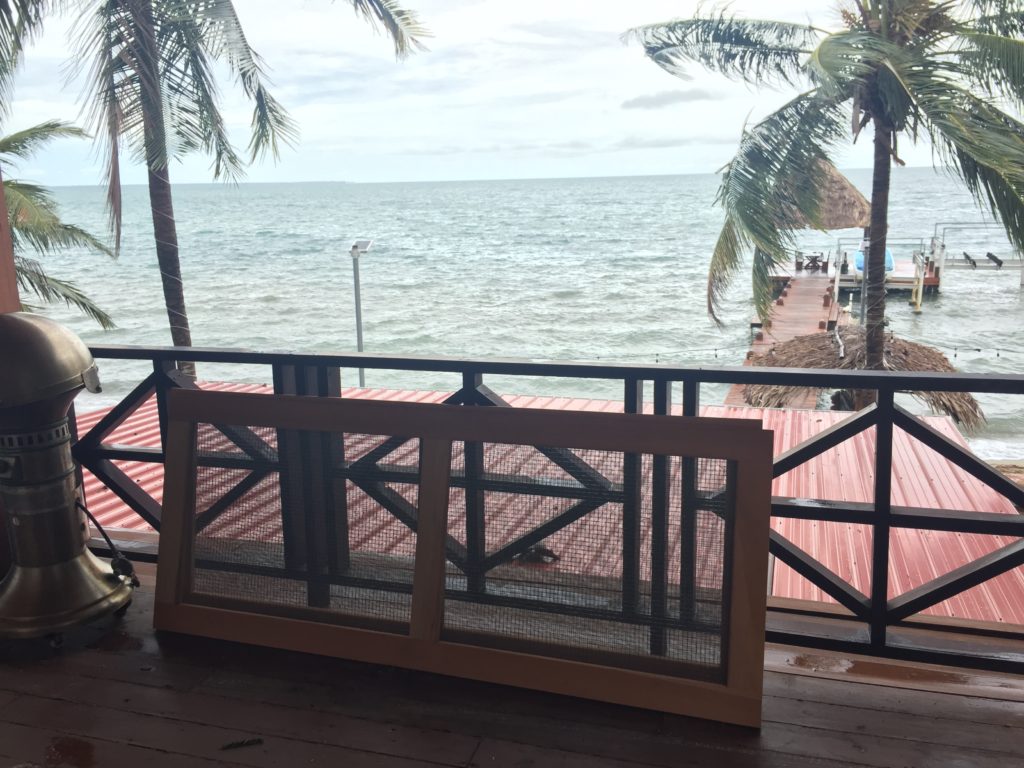 Fay decided that she and Ruger would make excellent room models. This is the view from the first porch door leading into the living room and kitchen.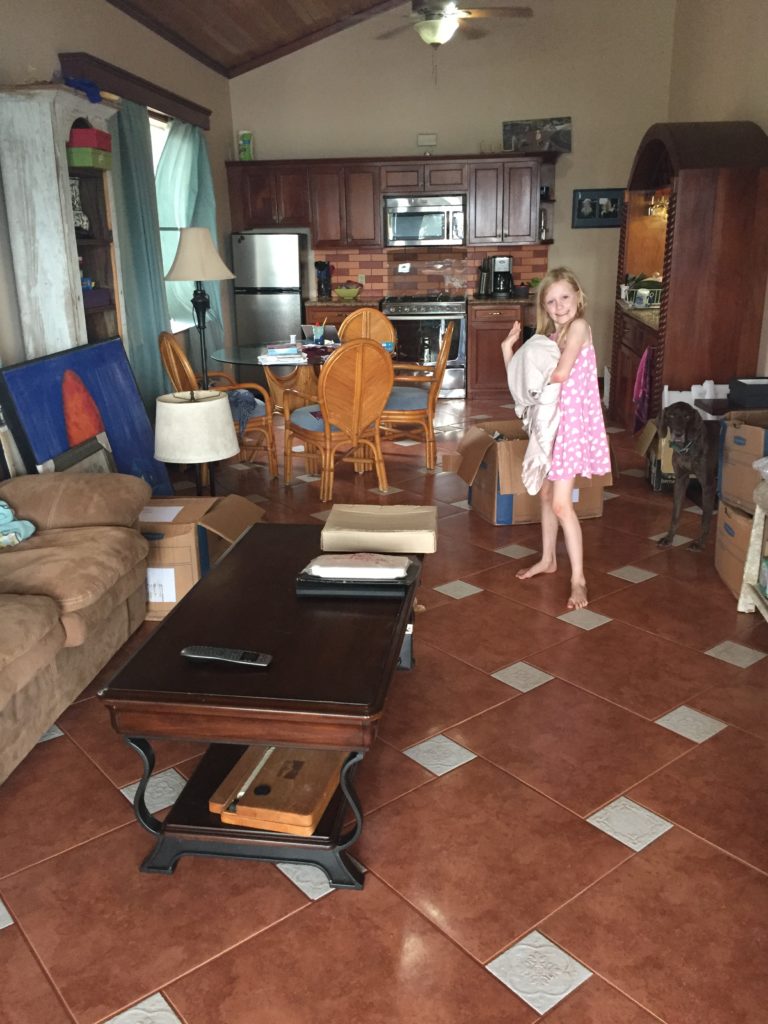 This is the view from the second porch door leading into our bedroom.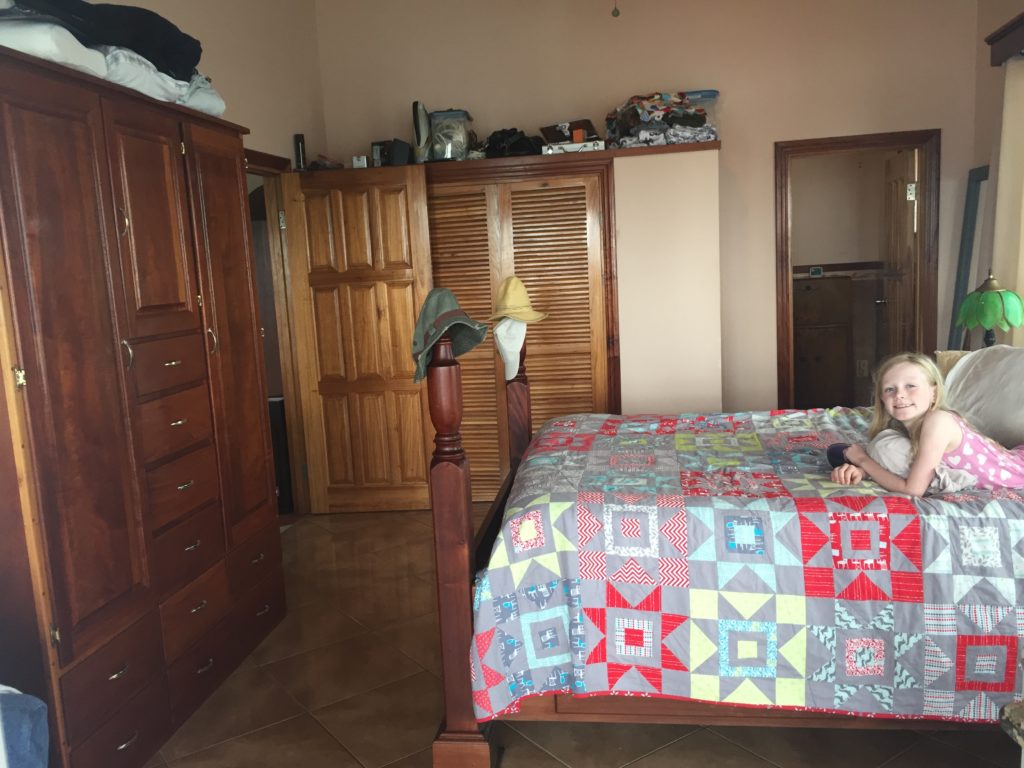 This is a small office converted into Rex's bedroom. It is at the back of the apartment and has doors leading to a small back porch.
Fay's bedroom is across the hall from Rex's bedroom and also has doors leading to the back porch.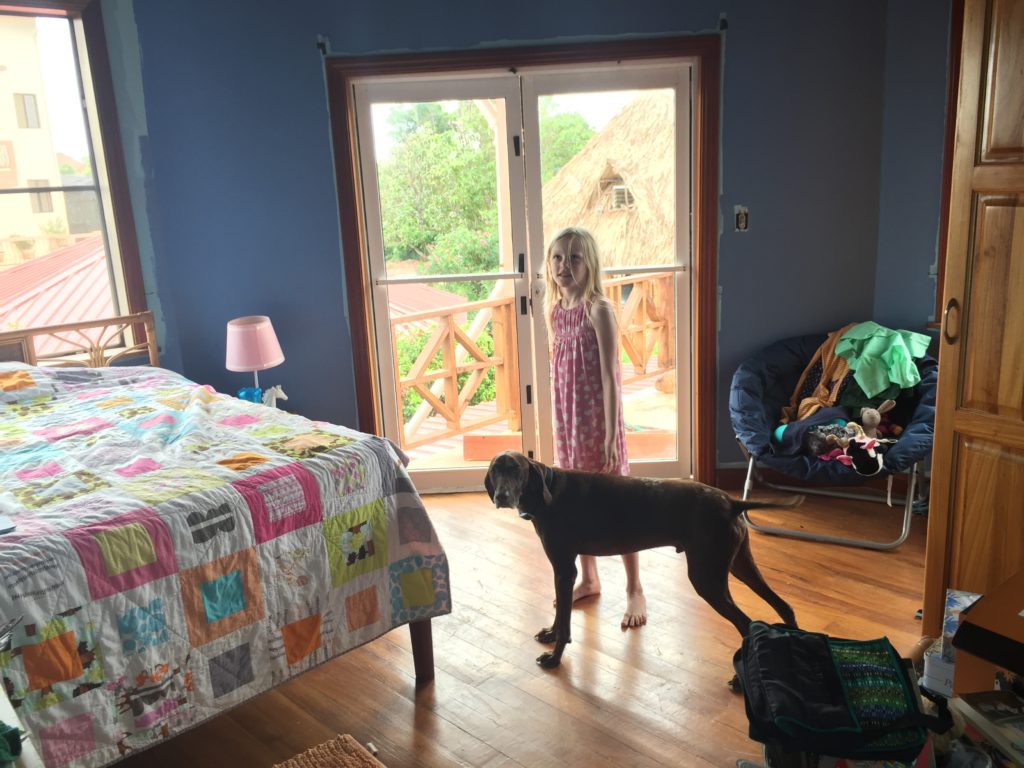 This is a photo I snapped on our second night in the new apartment — our first home cooked meal after a week in the hotel room. So nice to have a kitchen again! Rice and beans, fresh tomatoes, mangos. Kinda an initial bare cupboard type meal. The meat truck for the restaurant delivers on Thursdays. I quickly learned that I can put in our family order with the restaurant's order on Mondays OR just jump up in the back of the refrigerator meat truck when it arrives on Thursday and pick a few things to purchase. Everything else I can get at the vegetable stands in town and at the small grocery store. "Everything" meaning, those things available in a small town in Belize. I could probably do a whole blog post about groceries and other home goods.