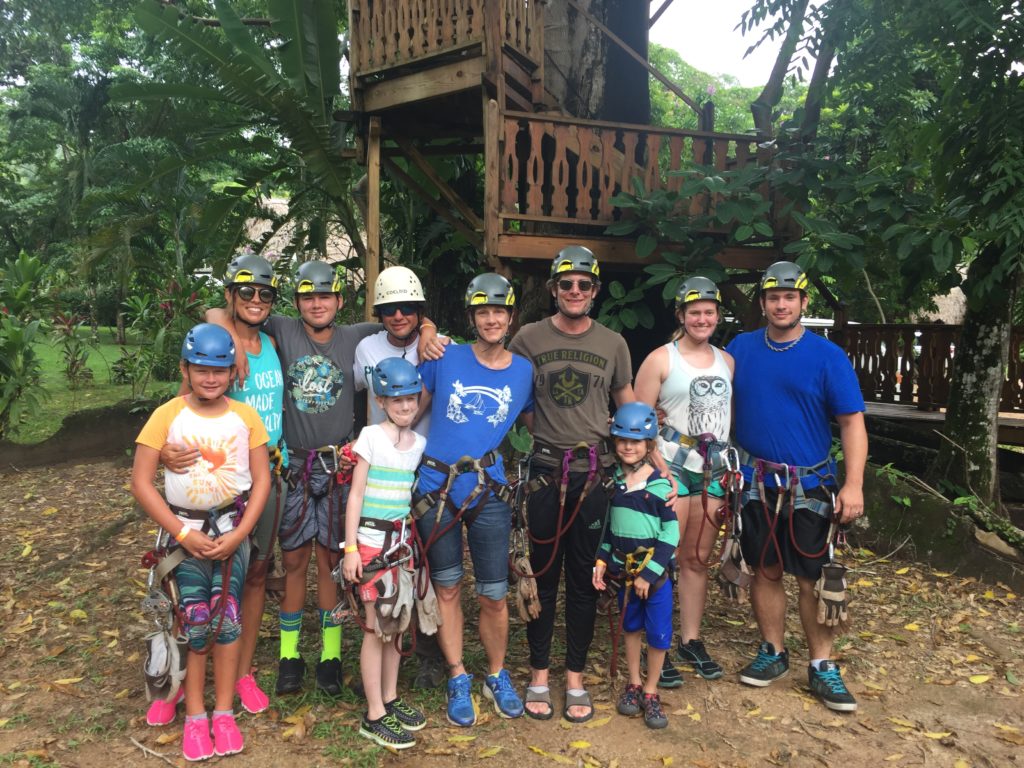 One last post about a crazy awesome tour. As I mentioned, we are the new owners of Beaches and Dreams in Belize and we offer tours through our resort. So, the fun part of getting to know our new business has been taking all the tours (though I still have quite a few outstanding).
On our third week in Hopkins we were starting to get the hang of being owners and hosts to our guests at Beaches and Dreams and we met a fantastic family with a girl Fay's age and a boy a couple years older. Michelle and Rich are from the Outer Banks of North Carolina and have previously been to Beaches and Dreams several times. They have always come as a couple but this time they wanted to share this vacation with two of their kids.
By this time Fay and Rex were starting to miss having friends around to play with. it was really nice that their daughter, Peyton was Fay's age and super nice. Fay and Peyton played in the hammocks and pool and of course played with Ruger a bunch. Ryan and I really enjoyed all of our conversations with Michelle and Rich and we made a point of going zip lining together. Not sure who was more scared, Michelle or Fay.
Bocawina is a national park very close to Beaches and Dreams. You can do zip lining as well as rappelling down a waterfall. But we opted for just the ziplining. Fay quickly overcame her fear and we all had a really good time. Rex definitely enjoyed going fast!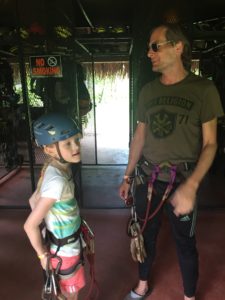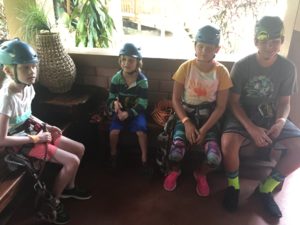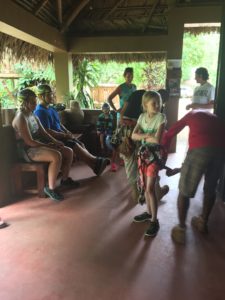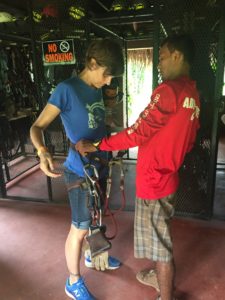 Fay, hoisting herself up to hook on the line. And she's off!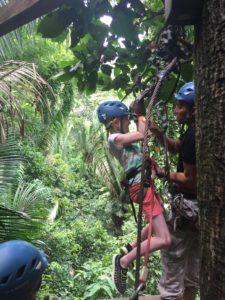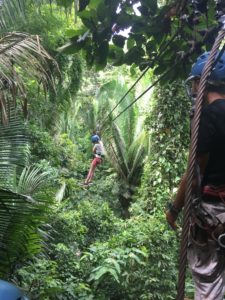 Rex on his first zip line. The kids were so light they only did the first one by themselves. After they each had a guide attached to them so they could pick up enough speed to finish the lines.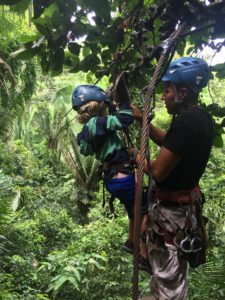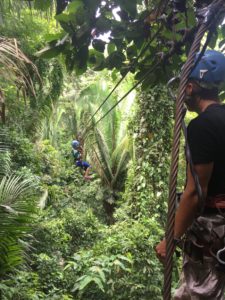 Ryan had a pretty good time too.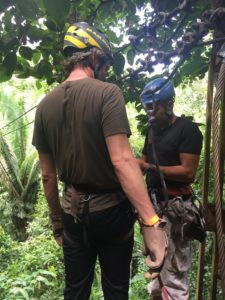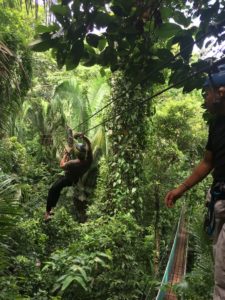 Video of Rex with an amazing smile at the finish!
Fay ziplining and ALMOST a smile!